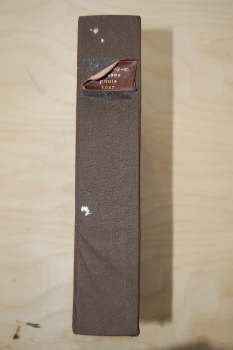 It's conventional wisdom that one should provide a valuable book with a box of some sort. Like most binders, I build clamshell boxes for clients' books as well as  for any design bindings that I do.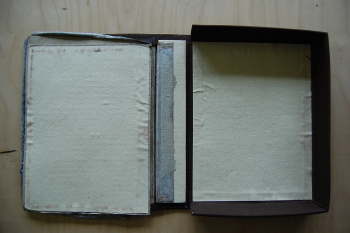 A few years ago I did a clamshell for a copy of  James Joyce's Ulysses. Nothing out of the ordinary; full cloth with a paper lining. The pictures here are of the box after going through a fire and being water-soaked. While the box was pretty well wrecked, the book was completely undamaged which, for some reason, surprised me.
So keep it in mind: boxes work.